Family Dentistry Services Provided in Flemington, NJ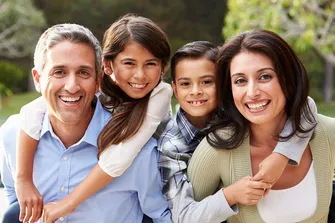 Leading Family Dentistry Practice
Sand Hill Dental, LLC is one of the leading family dentistry providers in the area. We have experience treating people of all ages, from children to seniors. In addition to our practice's renowned cosmetic dentistry services, we also offer general dentistry services like exams, x-rays, fillings, crowns, cleanings, and more. We encourage our patients to get regular check-ups to help them avoid more serious dental problems in the future. Read on to learn more about the family dentistry services that we offer at our practice.
Family Dentistry Services
Family dentistry is one of the main focuses of our practice. We pride ourselves on providing a welcoming atmosphere to children, including those that may not have previously been to a dentist or may have some apprehension about seeing a dentist. We can explain proper dental care to children and lay a positive foundation with oral hygiene so that they may have healthy teeth throughout their lives.

We encourage both children and adults to get regular check-ups. These check-ups will include an exam from the doctor and may include x-rays and a cleaning. The doctor will be able to identify any issues and provide you with the treatment you need. For example, if we notice a cavity during the exam, we can schedule an appointment for you to get a filling at our office.
Make an Appointment With Us Today!
If your family is looking for a dentist, Sand Hill Dental, LLC is here for you. Our training and expertise allow us to offer a full range of general dentistry services. You can learn more about our practice and about the services we offer by sending a message through our website or giving us a call. One of our associates will answer your questions in a friendly and professional manner. We can also help you make an appointment when you're ready to come in.
See how family dentistry makes dental care easy for all ages. Call the office of Sand Hill Dental, LLC in Flemington, NJ today at (908) 788-5001!